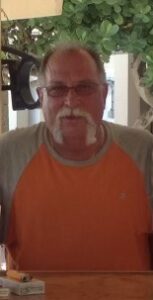 Richard "Rick" D. Lipnicky
Richard "Rick" D. Lipnicky
Richard "Rick" Dean Lipnicky, 66, of Aliquippa, passed away peacefully surrounded by his loving wife and niece and nephew, on November 12, 2023 in Allegheny General Hospital. He was born in Rochester, PA on April 21, 1957 a son of the late Thomas and Elsie Lipnicky. He was retired from Anthony's Pizza and was working as a cook at the Penn Beaver Restaurant in the Rochester Hotel. He loved spending time with his family, especially his two grandchildren. He looked forward to spending every weekend with Gage and Alexis.
In addition to his parents, he was preceded in death by a brother; Tom (Marlene) Lipnicky, and a sister Patty Lipnicky.
He is survived by his beloved wife of 27 years, Debi Lipnicky; two children: Michael Baggus, and Heather (Chuck) Stevens; his two grandchildren who were the loves of his life: Gage and Alexis Baggus; a brother: Randy (Kate) Lipnicky, two sisters: Stella Lonkert & Sylvia Kasley; two brothers-in-law: Brian (Carmela) Czulewicz & Mike (Debbie) Czulewicz; numerous loving nieces and nephews and great nieces and nephews; and many loving family members and friends.
As per Rick's wishes, there will be no services as he wanted a cremation.
Rest in peace my dear husband. With all my love, I will miss you dearly. I thank you for my life and all the memories I will hold in my heart.