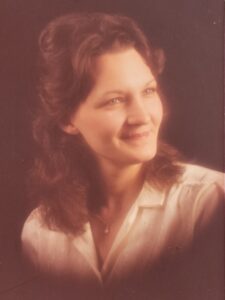 Betty Jo "BJ" Kochanowski
Betty Jo "BJ" Kochanowski
Betty Jo "BJ" Kochanowski, 66 of Beaver Falls, passed away on Friday, September 1, 2023 in Allegheny General Hospital. She was born in Beaver Falls, PA on June 15, 1957 a daughter of the late Edward and Betty Lou Koleman.
In addition to her parents, she was preceded in death by 2 sisters: Charlotte "LaRue" Strohm, and Cynthia Shutka;
She is survived by her three children: Michael "KO" Kochanowski, Jessica (Reymer) Cairns, and Lenora "Lucy" (Daniel) Rock; 4 grandchildren: Gauge Cairns, Drayden Kochanowski, Arya Kochanowski, and Grace Rock; 4 siblings: Linda Koleman, Norman Koleman, Edward (Lucinda) Koleman, and Mary Alice Koleman; her former spouse, Michael Kochanowski; numerous nieces and nephews; and her good friend: Gus (Vasiliki) Apostolis and their entire extended family.
All services are private.