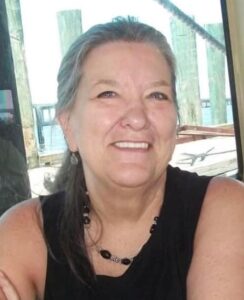 Judith Marie Gorgas (Murphy) 
Judith Marie Gorgas (Murphy) 
Judith Marie Gorgas (Murphy) passed away on Sunday, March 26, 2023. Judi was born May 22, 1944 a daughter of the late Regis and Marie Murphy. She had 2 brothers, Regis and Paul Murphy. Judi grew up in Mt Washington Pittsburgh and was proud to be from Pittsburgh. She loved her city. She was also a proud Catholic and a proud member of St. Mary of the Mount Church in Mt. Washington.  
After High school, Judi became a telephone operator in downtown pittsburgh and excelled at it and became a operator trainer.
Judi married and moved to Jefferson Maryland and had 3 children, John Gorgas Jr. Kristen Gorgas and Suzanne Gorgas. Judi has 6 grandchildren whom she would have done anything for. John and Michael Gorgas, Dalton, Drake and Lance Thompson and Harper Bot. She also has 6 great grandchildren.
Judi was a career USPS employee and was proud of her accomplishments and her career with the postal service. After retiring she loved spending time with her family and traveled to where they were and enjoyed being with her grandchildren.
Judi never met a stranger. She would talk to everyone and make friends everywhere she went.
In 2010 she was diagnosed with Parkinson's Disease and struggled with the effects it threw at her. Her body just couldn't fight it anymore. May she rest easy and look down on us all and keep us safe.