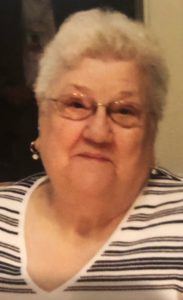 Marcia Diane Barger
Marcia Diane Barger
Marcia Diane Barger, 88 of Center Township, passed away peacefully on Wednesday, November 30, 2022 at Concordia @ Villa St. Joseph. She was born in Morrill, Kansas on November 25, 1934 the daughter of the late Henry and Opal Buchholz. She was retired from Sears after more than 20 years. She was a longtime member of both Fort MacIntosh Chapter NSDAR and the Beaver Valley Mothers of Twins Club. She enjoyed spending time with her family, quilting and dining with friends.
She was preceded in death by her husband John L. Barger in 2015, and a brother Jay Buchholz in 2011.
She is survived by 6 children: Randy (Vicki) Barger; Rodney Barger, Marcia (Thomas) McPadden, Jay Barger, Patricia (James) Cochran, and John Barger; 8 grandchildren: Dana (Dominick) Oliver, Chase (Christina) Barger, Kelly (Jake) Schevitz, Bradd McPadden, Gregory Barger, Jonathan (Stacy) Cochran, Abigail Cochran, Haley Barger; 8 great grandchildren; 3 siblings: Karen Wiltz, Eleanor Lathom, and Thayer (Linda) Buchholz.
All services are private.
Private interment is in Sylvania Hills Memorial Park.
Memorial contributions may be made to the Fort MacIntosh NSDAR.