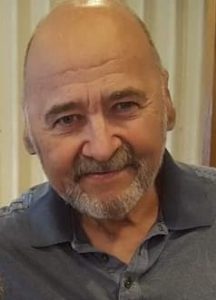 Edward Oscar Schinke Sr.
Edward Oscar Schinke Sr.
Edward Oscar Schinke Sr., of Beaver Falls, passed away on Tuesday, November 29, 2022 in Concordia Villa St. Joseph. He was born in Beaver Falls on June 17, 1948 the son of the late Oscar and Wanda Schinke. He was a US Army Veteran serving during the Vietnam War. He worked for HAP Adult Center as a Job Coach for many years, after HAP he loved working for the Sisters of St. Joseph in the maintenance department retiring in 2014. He had an infectious smile with a playful sense of humor, enjoying classic cars and sports. The majority of his free time was going and watching his grandchildren's sports games.
He is survived by his wife: Karen (Eisler) Schinke, Beaver; his son: Edward O. (Angela Riu) Schinke Jr., Rochester; 5 grandchildren: Jennifer (Ian Hartwell), Jordan, Julia, Dominick and Nicholina; a sister: Elsa (Ray) Monza, Beaver Falls; a sister-in-law: Becky (Gary) Byers, FL; cousins: Mike (Sue) Ziegelhofer, Gretchen Murphy (Ziegelhofer) Massillon, Ohio and numerous nieces and nephews
Friends will be received on Friday, December 2, 2022 from 3pm until 7pm in the Huntsman Funeral Home and Cremation Services of Rochester. Where a funeral service will be held on Saturday, December 3, 2022 at 11am.
Memorial contributions may be made to the American Heart Association at heart.org