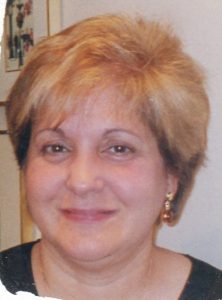 Anita E. (Tarquinio) Marcocci
Anita E. (Tarquinio) Marcocci
Anita E. (Tarquinio) Marcocci, 71, of Moon Twp., beloved wife and golden lady of Sam Marcocci passed away December 1, 2022 surrounded by her loving family in Magee Womens Hospital, Pittsburgh. Born in Pittsburgh on February 10, 1951, Anita was the daughter of the late Arthur D. & Rose E. (Venneri) Tarquinio.
Anita's passion was teaching children and worked as an elementary school teacher for Moon Area School District, where she retired after over 35 years of service. A devoted educator, Anita created new learning opportunities for her students. She was a leader in the Battle of Books program and she instilled the love of reading in her students. Her interactive classroom activities were legendary and included Thanksgiving Dinner, Butter and Noodle making.
Upon retiring, Anita remained involved as a Realtor with Tarquinio Real Estate and as a property manager at The River Park Commons for over 8 years.
Anita was the ultimate caregiver to not only her family but friends. She was a fantastic baker and her homemade lasagna was a hit at any celebration. Most of all she loved her family.
She is survived by her husband of 33 years, Sam Marcocci, as well as her four siblings, Joseph A. Tarquinio (Mary Ann), Ronald J. Tarquinio (Jennifer), Rosemary Tarquinio, Edward A. Tarquinio (Deborah), and Sister-in-law, JoAnn Kowalkowski. Her many nieces, nephews and cousins will greatly miss her as well.
In addition to her parents, Anita was preceded in death by her brother, Arthur Richard Tarquinio.
Friends will be received on Monday December 5th and Tuesday December 6th from 2-4 & 6-8PM in the Huntsman Funeral Home & Cremation Services of Moon Twp. (1522 Coraopolis Hts. Rd.). Mass of Christian Burial will take place on Wednesday December 7th at 10 AM in St. Margaret Mary Catholic Church, Moon Twp. Interment will follow at Resurrection Catholic Cemetery, Moon Twp.
Memorial contributions can be made to: Moon Twp. Public Library, 1700 Beaver Grade Rd. #100, Moon Twp. PA 15108 (www.moonlibrary.org)