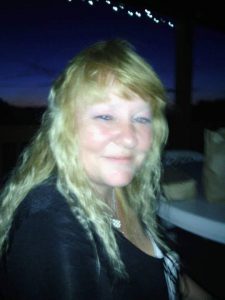 Katherine "Kathie" "Red" Elizabeth McCrory
Katherine "Kathie" "Red" Elizabeth McCrory
Katherine "Kathie" "Red" Elizabeth McCrory, 57, of Ambridge, passed away unexpectedly on Wednesday, June 1, 2022 in Heritage Valley Sewickley. She was born July 27, 1964 in Beaver County, PA.
She loved spending her time watching live music and dancing. She was an avid gardener, especially growing tomatoes with her granddaughter. She collected heart shaped rocks and liked butterflies. She also enjoyed baking and making homemade candies.
Kathy has now joined her late husband Frederick "Dave" McCrory who died in 2008.
She is survived by her three children: Dawn Sayer, Ambur McCrory and Ian & Alisha Sayer; and 2 granddaughters: Raelyn and Kyla Sayer.
A celebration of life will he held on August 20, 2022 at the Center Township VFW. Time will be announced at a later date.