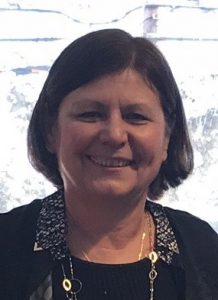 Michelene C. "Micki" Summerville
Michelene C. "Micki" Summerville
Michelene C. "Micki" (Faber) Summerville, 70, passed away peacefully at her home in Moon Township at 8:55 PM on May 25, 2022 after a battle with cancer.
Micki, as she was known by her family and friends, was born on November 17, 1951 to the late Theodore and Mary (Estok) Faber of Aliquippa. She graduated from Aliquippa High School in 1969 and earned both her Bachelor of Arts in special education and Master of Arts in education administration at Michigan State University. An avid athlete, she swam competitively with various clubs, including her beloved DiMattia, from the ages of 3 to 16, played basketball, volleyball, and softball in high school, and stayed active with basketball and softball in college recreation and adult leagues. Recognized for her abilities, she tied the state champion in the freestyle 25M at age 14 and was named to the national all-star Serbian basketball team post-college. She taught elementary special education at New Horizons School from 1973 to 1991, then moved to Central Valley Middle School where she eventually transitioned away from special education to reading and math until her retirement in 2010. Micki fused her love for education and sports in various coaching positions over the years, notably girls' varsity basketball head coach at Freedom Area and Hopewell Area school districts and then assistant coach at Central Valley. She also coached and volunteered for the township youth recreational baseball and softball leagues and was president of the Moon Crescent Lassie League. Micki lived life well and had many varied interests. She was an amazing cook and baker, even for her pets, and loved get-togethers with family and friends. She enjoyed live entertainment, reading, crosswords, scratch-off lottery tickets, yelling at the television a.k.a. watching Michigan State and Pittsburgh sports teams, and spending time on the shores of the Outer Banks and Oak Island, NC. Later in life, her greatest love was spending time with her grandchildren, whom she helped babysit in retirement and for whom she attended as many events as possible. Micki was a true character, and she was passionate about telling stories and finding Beaver County connections wherever she went. She was a member of St. Titus Church in Aliquippa and later St. Margaret Mary Church in Moon Twp.
Micki is survived by her devoted husband Robert Summerville and loving children Ashlee (Michael), Matthew, and Amy; grandchildren Connor, Brooklyn, Ryder, and Jessie; brother Dennis; and many brothers- and sisters-in-law, cousins, nieces, and nephews.
Friends and family will be received on Tuesday May 31st from 2-4 and 6-8 PM in the Huntsman Funeral Home & Cremation Services of Moon Twp. at 1522 Coraopolis Heights Rd. where a blessing will be held on Wednesday June 1st at 1:15 PM.  Funeral service will follow at 2 PM in St. Stephen's Anglican Church, Sewickley.  Private interment will take place at Mt. Olivet Cemetery in Hopewell at a later date.
Memorial contributions can be made to St. Jude Children's Research Hospital (www.stjude.org) or Ronald McDonald House Charities of Pittsburgh (https://rmhcpgh-mgtn.org).