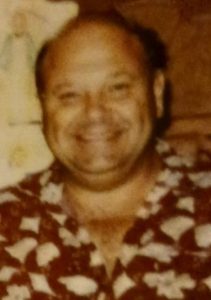 Howard Scott Hood
Howard Scott Hood
Howard Scott Hood, 71, of New Sewickley Twp., passed away unexpectedly on May 17, 2022. He was born on January 3, 1951 the son of Phyllis Hood and the late James Hood. He was a graduate of Freedom High School and the University of New Haven, Connecticut. He was also a graduate from the first class of the aviation department at the Community College of Beaver County. He spent time in Connecticut working for Sikorsky Helicopter. He was also employed as a dishwasher at the Wooden Angel. His Presbyterian faith was very important to him, as well was his work, helping his mother and watching Jeopardy. He also enjoyed spending time gardening and karaoke.
He was preceded in death by his father, James Hood and a brother Thomas Jefferson Hood and a lifelong friend John Shee.
He is survived by his mother, Phyllis Hood; his sister, Billie Owens; a nephew, James Russell Owens; a great niece, Eva Wiltrout; a great great nephew, Jayden Wiltrout; and good friends Helen Shee and the Shee family.
A memorial service will be held on Saturday, June 18, 2022 at Sylvania Hills Memorial Park from 1~2pm