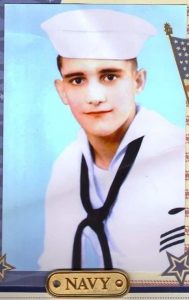 John E. Trimmer
John E. Trimmer
John E. Trimmer, 74, of McKees Rocks, previously of Coraopolis, passed away on May 23, 2022 in his home. He was born in Sewickley on January 25, 1948 the son of the late Earl & Dora (Fabian) Trimmer.
John served his country for 28 years and retired from the US Navy.
He is survived by his wife, Karen E. (Ruby) Trimmer and their daughters, Stacy Williams, Charron (Glenn) Daniel, and Cassandra Trimmer; grandfather of 8; and great grandfather of one; also survived by two brothers, Mark Trimmer and Jeff Trimmer, and a sister, Tina Corso. Also, many nephews and nieces.
In addition to his parents, John was preceded in death by two brothers, Michael Trimmer, and Gary Trimmer and a sister, Kimberly McConkey.
Friends are invited to meet at the National Cemetery of the Alleghenies, Bridgeville on Tuesday June 7th at 10 AM for honors and interment.
The Huntsman Funeral Home & Cremation Services of Moon Twp. is in charge of arrangements.