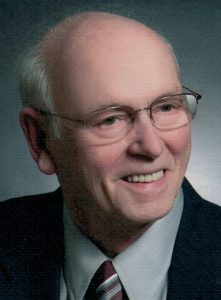 Herbert E. Lawrence Jr.
Herbert E. Lawrence Jr.
Herbert E. Lawrence Jr., 84, of Chippewa Twp., passed away on Thursday, December 16, 2021 in Good Samaritan Hospice at Heritage Valley Beaver. He was born in Rochester on December 8, 1937 the son of the late Herbert E. Lawrence Sr. and Helen Ralston. He worked as an Industrial Electrician, retiring as a Maintenance Supervisor with Rome Metals.
He was a Ham Radio Operator with the call sign as KT3HC, a member of the Beaver Valley Amateur Radio Association where he was a volunteer examiner. He was a private pilot earning his license in 1962. He also enjoyed maintaining his property.
He was a member of Faith Community United Methodist Church in Rochester.
In addition to his parents, he was preceded in death by his beloved with Carol A. Lawrence in September of 2009 and two sisters: Jean Davis and Edith McCreary.
He is survived by a son: Douglas Lawrence and his fiancée Kathy Rea, a son: Michael Lawrence; a granddaughter Chelsea N. Lawrence; a great granddaughter Heartley R. Wiler; and a sister: Helen Siget.
Because of the increased cases of Covid-19, all services are private.
Interment will take place in Sylvania Hills Memorial Park, Rochester.
The family wishes to give a special thank you to Kathy and the rest of the staff at Good Samaritan Hospice for keeping Dad comfortable during his last days.
Memorial contributions may be made to Animal Friends. 562 Camp Horne Rd. Pittsburgh, PA 15237.