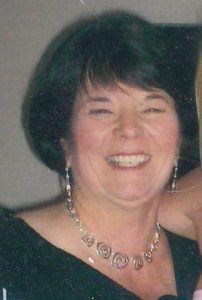 Patricia L. (Neville) Coulter
Patricia L. (Neville) Coulter
Patricia L. (Neville) Coulter, 74, of Moon Twp., formerly of Robinson Twp., died peacefully in her home on December 11, 2021. She was born in Pittsburgh on October 7, 1947 the daughter of the late William "Bill" & Ruth (Simon) Neville.
Patricia loved children and spent most of her career working with and teaching children from ages pre-school through middle school. She retired this fall from Moon Area Schools after working many years as a Paraprofessional in the special education classroom. She was a woman of faith and long-time member of Archangel Gabriel Parish (Holy Trinity).
Patricia is survived by her husband, Robert A. "Bob" Coulter, son, Robert A. Coulter II, (Keri), Moon Twp. and daughter, Shannon C. Martindale, (Marshall), Robinson Twp. She has five grandchildren: Mason Coulter, Garrett, Brock, Kennady & Presley Martindale. As well as a sister, Colleen Tatum and her late husband, Victor.
Friends will be received on Wednesday, December 15th from 2-4 & 6-8 PM in the Huntsman Funeral Home & Cremation Services of Moon Twp. (1522 Coraopolis Hts. Rd.). Mass of Christian Burial will be held on Thursday at 10 AM in the Archangel Gabriel Parish (Holy Trinity), Robinson Twp. (please meet at the church). Interment will take place at a later date in Resurrection Catholic Cemetery, Moon Twp.
In lieu of flowers, donations may be made to the Shriners Hospitals for Children Erie, PA https://www.shrinerschildrens.org/locations/erie