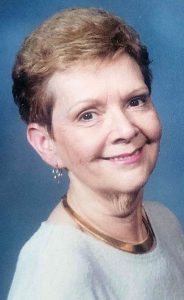 Patricia A. Colonna
Patricia A. Colonna
With great sadness, we share the passing of our loving mother, Patricia A. Colonna. She left us on Tuesday, December 21, 2021, at the age of 84. She was born in Greenville, PA, on January 17, 1937, and moved to Hopewell with her parents in the early '40s, where she remained a resident until her death. She was the daughter of the late J. Henry Stinson and Ethna Shinn. However, her true father was her stepfather William Shinn. She was retired from Hertz where she worked for 32 years. She was the family matriarch and historian. She loved to plant flowers in the spring and enjoy their beauty on the deck all summer long.
In addition to her parents, she was preceded in death by her former husband, Louis Colonna.
She is survived by her two beloved daughters: Leslie Herman, Hopewell Twp., and Lisa & Donald Moore, Raccoon Twp.; three grandsons: Torry & Robin Herman, Maxwell Moore, and Mitchell Moore; a brother J. Wesley & Alta Stubert, Alabama; six nieces and one nephew. Her grand dogs and cats will especially miss her.
Our most profound appreciation goes out to Tara for being such a wonderful niece and good friend to her.
She was a wonderful mother to her own children and a second mother to their closest friends: Eileen, Sherry, Angela, Holly, and Vinnie. She provided everyone with a safe place where there was no judgment.
Pat was a beautiful and loving person and the most supportive mother. We will miss her. Love from the three wise guys.
Friends will be received on Monday from 3pm ~ 7pm in the Huntsman Funeral Home and Cremation Services of Aliquippa. Also from 10am until the time of funeral service at 11am on Tuesday.
Memorial contributions may be made to the Beaver County Humane Society. 3394 Brodhead Road. Aliquippa, PA 15001.