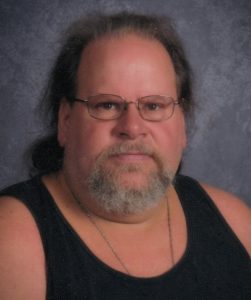 Billy K. Cowger
Billy K. Cowger
Billy K. Cowger, 60, of Big Beaver Boro, died unexpectantly on November 23, 2021 to join his late parents Willard & Helen (Cogar) Cowger.
He was like a pebble thrown into a pond the ripples spreading far and wide. He will be greatly missed by his wife Susan Brunton, her father Cecil, sister Kathy (David) and their son Ryan, sister Shari, brother Robert (Andy); his brothers Marty (Kim) and Will (Alice) Cowger, stepmom Eileen and her daughter Tori Heubi, God-daughter Charity, and his many aunts, uncle and cousins. And his two shot gun riders Zoey and Rose.
He never met someone he would not regard as a friend, from his: fellow graduates of Hopewell School, co-workers over the 39+ years as a Ground Custodian at Hopewell Area School District, his fellow volunteer fire fighters as a life member of Hopewell Volunteer Fire Department and the 19+ years with the Big Beaver Fire Company where he currently served as a Lieutenant, his special way with the kids when he volunteered to be Santa, his fellow crafters in our shared hobby and all the others whose lives were touched by this modest kind hearted man.
Friends will be received on Friday December 3rd from 12 Noon until time of a Celebration of Life service at 2PM to honor Bill's life and what he meant to so many of us. All family and friends welcome to bring stories, memories even photos to share, to The Huntsman Funeral Home & Cremation Services of Aliquippa (2345 Mill St.) interment will follow at Mt. Olivet Presbyterian Cemetery.