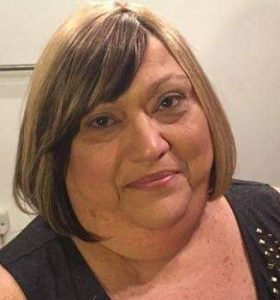 Andrea Ann Lee
Andrea Ann Lee
Andrea Ann Lee, 63 of Hopewell Twp., passed away unexpectedly on Tuesday, November 23, 2021 in her home. She was born on November 18, 1958 the daughter of the late Andrew and Virginia Matijak. She was retired from DDI as a Telecom Manager. She loved her family, especially spending time with her grandchildren. She enjoyed spending time crafting, cooking and baking.
She is survived by her daughters: Alyssa Sciaretta & Rich Forte; Ashley & T.J. Oliver, Nichole Matijak, and Asia Gibson; her beloved godsons: Latiff Qudir, and Justin Lee; 7 Grandchildren: Riley, Gia, Vinny, Dom, Kaylee, Jordy, and Junior; siblings: Nicholas Matijak, Andy Manganas, Joanne Duntz, Donna Lee, Chris Liokareas and Irene Lang; a sister-in-law: Cheryl Caratelli, and numerous nieces and nephews.
A memorial gathering will be held Tuesday, November 30th from 5pm~ 7PM in the Huntsman Funeral Home and Cremation Services of Aliquippa.