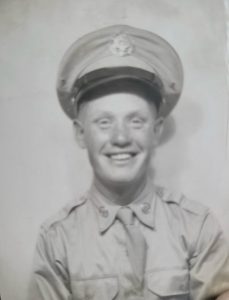 Robert J. Jones
Robert J. Jones
Robert J. Jones, 88, of Conway, passed away on Thursday, November 18, 2021 in his home. He was born in Aliquippa on August 27, 1933 the son of the late Alfred and Elizabeth Jones. He was a retired tractor operator in the Tin Mill at LTV Steel. He was a US Airforce veteran serving during Korea. While stationed in Germany he met his beloved wife, Monika. He was an avid outdoorsman. He loved hunting and spending time in the Mountains. He was also a longtime member of St. John's Lutheran Church in Ambridge.
In addition to his parents, he was preceded in death by his wife Monika in 2019, and three brothers: Harry, Johnny, and Chuck Jones.
He is survived by his son Terry Jones, Cranberry Twp.; a grandson who he was always very proud of and had a very close relationship with, Pat Jones, New Brighton; and numerous nieces and nephews.
The family wishes to thank Jamie Bowen and his nephew Patrick Jones for their extra special care they took of Robert as well as the gracious support of all family and friends.
As were his wishes, all services are private.
Interment will take place in the National Cemetery of the Alleghenies.