Jeanne (Dzurko) Hardies
Jeanne (Dzurko) Hardies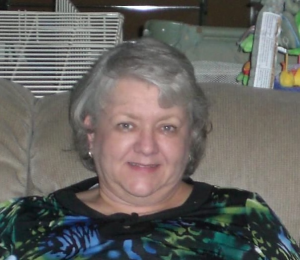 Jeanne (Dzurko) Hardies went home to the Lord on February 27, 2017 at the age of 63. Jeanne was many things to many people. Wife. Mom. Sister. Aunt. Godmother. Friend. But to all of us, she was a teacher.
Jeanne's greatest pride, after her own children and grandchildren, was her position on the faculty of Moon Area High School. It is a group in which anyone would be proud to have been included.
Her view was that teaching science was the avenue that could lead her students to a full and productive life in whatever their calling happened to be. She felt this was her moral obligation. If you were the difficult student who saw her in the grocery store years after graduation and thanked her for her efforts and told her you loved being a third grade teacher, or if you were the young marine who came back standing tall in your uniform and apologized for your behavior, explaining that you now realize she was teaching more than science, you should know she came home with tears of joy in her eyes. There were many more stories like this, and in all cases, if you were her student, you were loved.
To this community of family, friends, neighbors and colleagues, your support through this ordeal was overwhelming and humbling. The visits, food, cards and prayers were uplifting when all else was bleak. Jeanne fought cancer with everything she had. Her strength and "sass" were the cornerstones of her character. Those attributes, along with excellent care from her family, doctors and the many fine hospital and hospice nurses of the Allegheny Health Network, are why she was able to push off the disease as long as she did.
Jeanne leaves behind her husband of 39 years Albert C. Hardies; daughter Mary Ellen and husband Jerod Smalley; grandchildren Brady and Tyler Smalley; daughter Annie and husband Brandon Poddany; grandchildren Kinsley, Adam and Ramsey Poddany; mother Eleanor Jett; sister Carol Molinaro and brother John Dzurko. She was preceded in death by her father John E. Dzurko.
Jeanne's last prayer was "Jesus, I love you. Take me when you are through. I hope I helped all the children you sent to me."
Viewing hours are Wednesday, March 1 from 4-8 PM in the Huntsman Funeral Home & Cremation Services of Moon Twp. (1522 Coraopolis Hts. Rd.) A funeral mass will be held on Thursday at 10 AM in St. Margret Mary Parish, Moon Twp. (Everyone please meet at the church) Committal and entombment will follow at Mt. Olivet Catholic Cemetery, Hopewell.
In lieu of flowers, please consider a donation in Jeanne's memory to McGuire Memorial Home at http://www.mcguirememorial.org/givingopportunities.html