James S. Pate
James S. Pate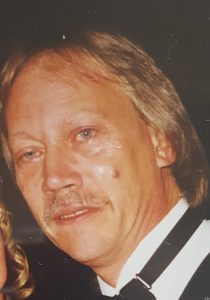 James S. Pate, 63, of New Sewickley Twp., passed away on Thursday February 23, 2017 in Good Samaritan Hospice at Heritage Valley Beaver.    He was an avid hunter. He especially enjoyed turkey hunting with his good friends Dave Chapman and Tom Peters.  He enjoyed bowling and was a passionate Pittsburgh Penguins Fan.  His real love was for his family and his grandchildren, whom he adored.
He is survived by his wife of more than 45 years who was his high school sweetheart, Chris Pate; three children: Jon & Jill Pate, Murfreesboro, TN; Monica & Brian Grunnagle, New Sewickley Twp.; and Todd Pate, Ambridge; 6 grandchildren: Ava, Courtney, Damian, Alyssa, Beau, and Brennan; his mother Nada Pate; a sister: Judy Buttrey; a brother-in-law: Thomas Manning; and a niece: Natasha Manning.  He was preceded in death by his beloved in-laws John and Dorothy Manning.
Friends will be received on Monday from 2~4pm and 6~8pm in the Huntsman Funeral Home of Rochester.  A funeral service will be held on Tuesday at 11am.
Memorial contributions may be made to Make A Wish at www.greaterpawv.wish.org or to Good Samaritan Hospice at Heritage Valley Beaver.