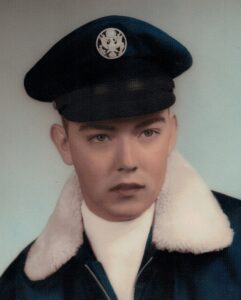 Gary G. "Woody" Woodman
Gary G. "Woody" Woodman
Gary G. "Woody" Woodman, 78, of Aliquippa, passed away on Wednesday, November 8, 2023 in Heritage Valley Sewickley. He was born on December 31, 1944 in Pittsburgh, PA a son of the late John F. Woodman Sr. and Gladys Woodman. He was a US Airforce Veteran. He retired from the Air National Guard after 19 years, and then worked at US Airways as an instructor. He was a member of Prince of Peace Anglican Church. Woody loved to spend time tinkering on cars, shooting, playing jokes on people, and visiting light houses.
In addition to his parents, he was preceded in death by his wife: Theresa Zigerelli Woodman, his step-mother: Regina Woodman, and his beloved dogs.
He is survived by his two daughters: Lynn & David Nelson, Hopewell Twp.; Wendy Reich, Colorado; two brothers: John F. & Sandra Woodman Jr.; and Tom & Tracie Woodman, Bethel Park; 6 grandchildren; Ryan, Amanda, Cody, Robbie, Casandra, and Paige; great grandchildren; numerous nieces and nephews; and a dear friend and caretaker: Beverly McKee.
A Memorial Service will be held on Wednesday, November 15, 2023 at 11am in Prince of Peace Anglican Church. 1314 Gringo Rd, Aliquippa, PA 15001.
Private interment will take place in National Cemetery of the Alleghenies.