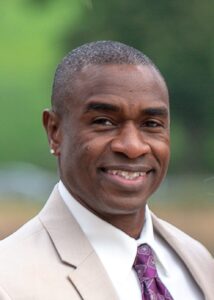 Michael Leon Webb
Michael Leon Webb
Michael Leon Webb, 52, of Harmony, formerly of Freedom, passed away on November 3, 2023. He was born in Rochester PA, on June 24, 1971, a son of Jannie (Price) Webb and the late David Webb.
He is survived by his mother, Jannie; his loving wife, Megan M. Meeder; his siblings, David Webb Jr, Sheleta (Gio) Camarda-Webb and his twin Michelle (Michael) Pope.
He is also survived by his mother and father-in-law, Larry and Carol Meeder; sister-in-law, Jennifer (Brad) Delawder and brother-in- law, Luke (Brenda) Meeder; his nieces and nephews, Madeleine Pope and Candis Ford, Kevin and Landen Meeder, Bradley and Kyle Cichra, and Sydney and Cade Delawder.
Michael lived as he wanted, doing the things that brought him joy. Riding thousands of miles on his motorcycle, chasing trails in his ATV, target shooting, laughing over memories with his childhood friends, singing and making up new words to songs. Michael enjoyed tinkering in "his garage" with his "toys".  His best quality though was his desire and ability to bring people together, friends old and new, to share in good fellowship.
He and Megan shared lots of love, laughs and adventures over their 22 years. Meeting at Michael's home away from home, the gym, side by side they went in to completely renovate their late 1800's home, which he held such pride. He hung on for her crazy trips all over the country. But most of all he loved to dance with his wife.
Family and friends will be received on Tuesday November 7th from 2-8 PM in the Huntsman Funeral Home and Cremation Services, Inc. of Rochester (502 Adams St.) where a funeral service will be held on Wednesday November 8, 2023 at 11 AM. By Rev. Gary Dindinger and Rev. Bryan Crawl.