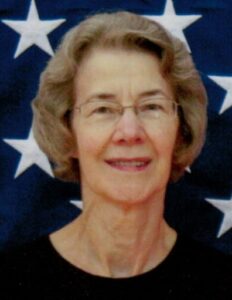 Judith Ann Crowley
Judith Ann Crowley
Judith Ann (Lokomski) Crowley, 76, passed away in her home on September 18, 2023. She was born on May 5, 1947 in Sewickley, PA. Judy was preceded in death by her parents Raymond Lokomski and Evelyn Geary, stepfather Alexander Geary Jr, and brother Charles Lokomski. She is survived by her devoted husband of 50 years, William Crowley II of Raccoon Township and her daughter Elizabeth Crowley, son-in-law Kevin Sharp and grandchildren Ryan Sharp and Johnny Sharp of Pittsburgh.
A graduate of South Side Area High School and member of the First United Methodist Church of Aliquippa, Judy dedicated her life to her family, whether working or homemaking. She loved animals: dogs, horses, birds, and chipmunks in particular. She enjoyed nature, tended to flowers and vegetables, and was happiest outside on a warm summer day in the shade. She will be greatly missed.
Family and friends will be received on Thursday, September 21, 2023 from 3pm to 7pm in Huntsman Funeral Home and Cremation Services of Aliquippa. A funeral service will be held on Friday, September 22, at 11am in the First United Methodist Church of Aliquippa with luncheon to follow at 12:30 at Harold's Inn in Hopewell township. Private internment will take place in National Cemetery of the Alleghenies.
The family would like to thank the staff of AHN Healthcare at Home for their kind and supportive care.