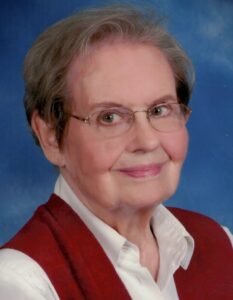 Jean A. Peretich
Jean A. Peretich
Jean A. Peretich, 95, of Hopewell Twp., passed away on Thursday, May 11, 2023 peacefully in her home.  She was born in Woodlawn, PA on May 21, 1927 to the late Myrddin and Mary (Coburn) John. She was a retired from the Business Office in the Aliquippa Hospital. She was a long-time member of Ohio United Presbyterian Church. 
In addition to her parents, she was preceded in death by her husband Joseph Vincent Peretich, her son Randall Peretich and her nephew Gary John.
She is survived by her 5 nephews: William (Roberta) Jones, Douglas (Peggy) Jones, Steven(Peggy) Jones, Thomas (Carol) Jones and James John; and 2 nieces: Gayle John and Jennifer John and a very special Great-Niece, Melanie (Jones) Houston who helped care for Aunt Jean. She is also survived by a host of great and great-great nieces and nephews.
Friends will be received on Monday from 1pm until the time of Funeral Service at 4:30pm in the Huntsman Funeral Home and Cremation Services of Aliquippa.
Private interment will take place in Woodlawn Cemetery.
In lieu of flowers, memorial contribution may be made to B.F. Jones Memorial Library 663 Franklin Ave. Aliquippa PA 15001
The family would like to thank Life Beaver County for the care and compassion over the last several years.