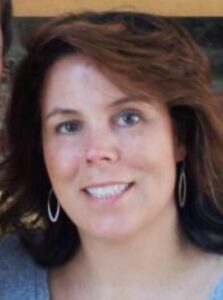 Mary M. Buckley
Mary M. Buckley
Mary M. Buckley, 58, of Moon Twp., passed Monday, May 1, 2023 with her loving family at her side. She was born in Los Angeles, CA on August 15, 1964, the daughter of the late Matthew & Audrey (Marsh) McCabe.
She earned her undergraduate degree from Arizona State University in 1985 and went on to earn her Master's degree from Robert Morris University in 1999. Mary was employed by Verizon, Pittsburgh Pirates and Pittsburgh accounting firms.
She is a member of Archangel Gabriel Parish (Holy Trinity Catholic Church), where she served as a Eucharistic Minister, and volunteered for many fundraisers and events including co-chairperson of the annual Auction Dinner for Holy Trinity School. Mary was part of the Pittsburgh chapter of the Arizona State University Alumni Association, and she participated in various Moon Sports Booster Clubs. In her spare time, Mary enjoyed playing tennis, aerobics and was an avid fan of Pittsburgh sports teams.
Mary will be missed dearly by her husband of 34 years, Kenneth G. Buckley. Three children: Justin Buckley, CA; Andrew Buckley, Philadelphia; Grace Buckley, Moon Twp. Mother-in-law, Julia Buckley, Beaver. Brothers-in-law, David Buckley (Rebecca), CA; Kevin Buckley, GA; Jeffrey Buckley, Center Twp., John Buckley (Amy), CA. and numerous nieces & nephews.
In addition to her parents, Mary was preceded in death by her Father-in-law, George A. Buckley.
Friends will be received on Wednesday May 3rd from 1-3 & 5-8 in The Huntsman Funeral Home & Cremation Services of Moon Twp. (1522 Coraopolis Hts. Rd.) Mass of Christian Burial will take place at Holy Trinity Church, Robinson Twp. on Thursday at 10 AM (Everyone please meet at the church) Interment will follow at Beaver Cemetery, Beaver.
In lieu of flowers, memorial contributions can be made to: www.iloveyoumorefoundation.org.