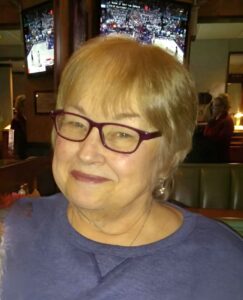 Nancy Lee (Korn) Crawley
Nancy Lee (Korn) Crawley
Nancy Lee (Korn) Crawley 76, of Beaver passed away on Thursday, April 20, 2023 in Heritage Valley Beaver. She was born on February 11, 1947 a daughter of the late Arthur Korn and Eleanor & Frederick Kroen. She was an X-Ray Technician working in Rochester and Sewickley Hospitals. Then she became a Nail Tech working at JC Penny's, finally working with Southern Health Partners at the Beaver County Jail. She loved her family and friends. She especially loved spending time with her granddaughter, Courtney who call her Grandma Noodle. Nancy loved going with Courtney to dance and loved cheering her on at her pageants. She also enjoyed camping and sitting by the fire. She was a member of Holy Trinity Lutheran Church in Beaver.
She is survived by her two daughters: Amy & Joseph Gossard, and Valerie & Ron Bearer; 3 step children: Tracy Beare, Tammy Harrison, and Fred Blankenbicker Jr.; and her beloved granddaughter: Courtney Bearer.
In addition to her parents, she was preceded in death by her husband Bernard Crawley, 2 brothers: Arthur and John Korn; and a step daughter: Audra Hall.
A memorial gathering will be held on Tuesday, April 25, 2023 from 4pm until 7pm in the Huntsman Funeral Home and Cremation Services of Rochester 502 Adams St.
Private inurnment will take place in Beaver Cemetery.