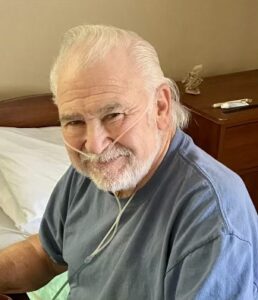 Richard O. "Butch" Kennedy
Richard O. "Butch" Kennedy
Richard O. "Butch" Kennedy, 78 of New Sewickley Twp., passed away on Saturday, March 11, 2023 in AHN Wexford. He was born in Negley, Ohio on May 12, 1944 the son of the late Ruth M. & Asa Donaldson. He retired after more than 50 years of working in the Maintenance Department at Westinghouse. He loved hunting and fishing, especially when he was at his beloved cabin, coaching soccer, and working in his garage. Butch absolutely loved his family. He enjoyed spending every minute that he could with them.
In addition to his parent's he was preceded in death by his wife Sandra Kennedy in 2018; a beloved granddaughter Jaclyn Kennedy; and three sisters: Karen Kurtz, Pamela Oaks, and Robin Donaldson.
He is survived by his son and daughter-in-law: Richard & Kim Kennedy; two granddaughters: Katlyn (Colton) Carney; and Madlyn (Ben) Parrish; 7 great grandchildren: Colten, Zoey, Benjamin, Arya, Calee, Alysse, and Elizabeth; 4 siblings: Rick (Marilyn) Donaldson, Randy (Janice) Wagurak, Rodney (Barb) Donaldson, and Rusty (Kris) Donaldson; a sister-in-law: Mary Ellen Muron; and numerous nieces and nephews.
Friends will be received on Tuesday March 14, 2023 from 2~4pm and 6~8pm in the Huntsman Funeral Home and Cremation Services of Rochester. Where a funeral service will be held on Wednesday at 11am, followed by interment in Sylvania Hills Memorial Park.