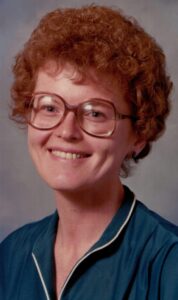 Taffy Ann (Shotsinger) Welchley
Taffy Ann (Shotsinger) Welchley
Taffy Ann (Schotsinger) Welchley , 75, of Center Township, Beaver County, PA passed away February 23, 2023 at Concordia Villa St. Joseph in Baden, PA, after a long battle with Parkinson's disease. She was born in Sewickley, PA, the daughter of Fred W. Schotsinger Jr. and Edith Margaret (Peggy) Prince Schotsinger. Her sister Isabel Schotsinger preceded her in death. She is survived by her husband Mark H. Welchley, a brother Fred W. Schotsinger III, a sister-in-law Bernice Schotsinger, and a nephew Nicholas Schotsinger (Julia Hickman). She married her husband Mark in 1971 and was the best lifetime companion a man could have.
Taffy graduated from Center Area High School in 1965, attended Penn State University, Beaver Campus and earned both a bachelor's and a master's degree in Education from Slippery Rock University. She taught elementary school in the Hopewell School District for 33 years, at Margaret Ross and Independence Schools. Taffy had no children of her own, but dedicated over 3 decades helping the children of Hopewell Area move towards their goals in life.
Taffy was a lifelong member of Mt. Carmel Evangelical Presbyterian Church in Aliquippa, PA. There she served as an elder, clerk of session, and Sunday School teacher. She was a member of the church choir and Presbyterian Women. She was also a former member of the local Sweet Adeline's choral group, and a member of Alpha Delta Kappa, an educational sorority.
She liked to travel and she and her husband visited 47 of the 50 states and countries all over the world. She loved to read, particularly mystery novels. She was the kindest and most generous person that it was possible to be, always remembering her friends and family on special occasions with cards and phone calls.
Friends will be received on Tuesday, February 28, 2023 from 3pm until 7pm in the Huntsman Funeral Home and Cremation Services of Aliquippa.  A funeral service will be held on Wednesday, March 1, 2023 in Mt. Carmel Evangelical Presbyterian Church at 11am.
Private interment will take place in Woodlawn Cemetery. 
In lieu of flowers donations can be made to Mt. Carmel Evangelical Presbyterian Church, 2720 Brodhead Rd., Aliquippa, PA 15001, or to the Parkinson's Foundation, 1359 Broadway, Ste 1509, New York, NY 10018 https://www.parkinson.org/