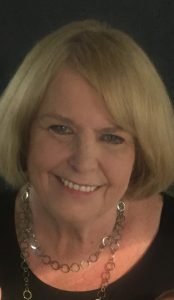 Sharon L. "Sherry" (Puskar) Fodse
Sharon L. "Sherry" (Puskar) Fodse
"Blessed" was how Sherry described her life. On January 19, 2023, the blessed life of Sharon L. "Sherry" (Puskar) Fodse, 75, of Moon Twp., peacefully came to an end at UPMC Shadyside, surrounded by her family who she loved so dearly.   Sherry was a true warrior who, even while relentlessly fighting cancer, continued to smile and comfort others until the very end.
Sherry was born in Pittsburgh, PA on March 3, 1947, grew up in Imperial, and was a long-time resident of Moon Township.
What made Sherry an incredible person was her constant focus on always putting others before herself. This was felt even during her last moments in the hospital when she continued to crack jokes just to make her family smile. Those who were lucky enough to know Sherry will forever cherish her warmth and love.
As a daughter, Sherry truly loved and was always there to provide care for her late parents Charles E. & Marguerite (Lennon) Puskar. This same love and care was shared with her siblings Mary Alice (Mike) Medlin, Maureen Grimm and the late Patricia Bogatay and Charles Puskar.
As a local real estate agent for over 30 years with Merrill Lynch and Howard Hanna, Sherry's focus was not just on business but more so on the people. This could easily be seen in the countless relationships she created and continued with her clients.
To her family, she was the true matriarch. As an Aunt to her many nieces and nephews, she was always there for advice and comfort. To her friends, she was a sister. And even to her children's friends, she was viewed as "mom".
As a wife, she had a bond and 47 year marriage that most people can only dream of. Sherry and her husband Doug Fodse were inseparable throughout their 55 years together. This tremendous love and bond continued with the family they built with their two children, Margy Bishop (Craig), Moon Twp. and James Fodse (Rebecca), Moon Twp. It was truly a special relationship that only grew stronger into their adult years.
Sherry was also blessed to become the fun and loving "Mimi" to her five grandchildren, Benji and Beau Bishop and Jacob, Jonny and Annie Fodse. Sherry and her family cherished the many memories they created together.
Sherry would no doubt want her enduring legacy to be rooted in her continual reminder that nothing stays the same, so always take the time to truly pause and cherish every moment you have with the people you love and take joy in living a selfless and giving life. A tremendous void will be felt by many, but Sherry is now joyously reunited with the loved ones she has missed and will hopefully greet us all someday, most likely with a giant slice of her favorite food—cake!
Friends will be received on Friday January 27th from 2-8PM in The Huntsman Funeral Home & Cremation Services of Moon Twp. (1522 Coraopolis Hts. Rd.) Mass of Christian Burial will be held on Saturday at 9:30AM in St. Margaret Mary Church, Moon Twp. (Everyone please meet at the church) Interment will follow at Resurrection Catholic Cemetery, Moon Twp.