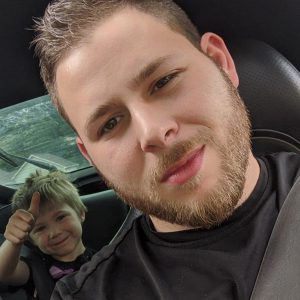 Vincent Anthony Ciccone
Vincent Anthony Ciccone
Vincent Anthony Ciccone, 31, of Aliquippa died on Friday, January 13, 2023. He was born in Akron, OH on May 7, 1991 a son of the late Cheryl Byrd and Nick Ciccone.  He loved being around his family and friends , he was home schooling his children, enjoyed drawing and music.  He also enjoyed working as a mechanic. 
He is survived by his two beloved children: Abby and Colton Ciccone, his two siblings: Lou (Cassie) Ciccone, and Michelle Hanshaw, his girlfriend: Nikki Ditoro; a niece Brianna and a nephew Geno.
A memorial gathering will be held on Saturday, January 28, 2023 at 2pm until the time of funeral service at 4pm in the Huntsman Funeral Home and Cremation Services of Moon Twp., 1522 Coraopolis Heights Rd.