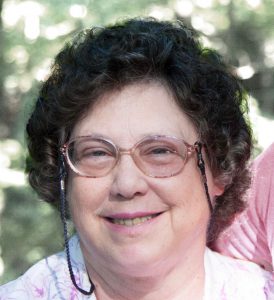 Lois V. (Tiffany) Vogler
Lois V. (Tiffany) Vogler
Lois V. (Tiffany) Vogler, 79, Of Hopewell Twp., passed away on December 24, 2022 in Caring Heights Community Care and Rehabilitation Center, Coraopolis, PA. She was born in Bellevue, PA on February 14, 1943, the daughter of the late Nelson V. & Sara Genevieve (Sill) Tiffany. The late Ruby E. Sill, grandmother to Lois, was significant in her life.
Lois graduated from Bellevue High School class of 1961, and earned her Bachelor's degree in Secondary Education from what was then Slippery Rock State College. While doing her student teaching at North Hills High School, she met her future husband, Bernard (Bernie) Vogler. They began dating and often traveled together to the University of Pittsburgh for required graduate courses. On August 6, 1966, they were married and from that point on they did essentially everything together.
She went on to work as an English teacher at Chartiers Valley High School. After Lois had completed her graduate credits for her teaching certification and 4 years teaching, she and Bernie contracted to build a kit home by Lincoln Homes. It took them 9 months to complete the project. Early in their marriage, they were members of the Steel Cities Region Sports Car Club of America (SCCA). For most of her life she had been told she couldn't have children because she was a Type I Diabetic. Trusting in the Lord, she wanted to try; she had two perfect babies. Lois was fully involved in her children's activities and she used her English skills to write newsletters for a variety of education and religious committees. She enjoyed sewing and crafts of many kinds; but especially enjoyed decoupaging family event plaques for others. From the time the children were five, she enjoyed camping, sailing and bird watching with her family.
Lois was a member of the First Baptist Church of Coraopolis, and prior to that, West Hills Christian Church. She was part of the Beaver County P.A.G.E. (Pennsylvania Association for Gifted Education) that brought the Odyssey of the
Mind program to western PA. She was instrumental in fundraising for Odyssey of the Mind for over 20 years. While at Slippery Rock she was a member of the Kappa Delta Sorority and supported the KD fund for disabled children for many years. Lois was also involved with the Girl Scouts for 18 years, delivered for Meals on Wheels for over 20 years, and was a member of Beaver County P.A.G.E for over 15 years.
Lois is survived by her husband of over 56 yrs., Bernie Vogler, two children: Lisa Johnston (Rowan) of Melbourne, Australia & David Vogler (Celine George) of Rochester, NY, and four grandchildren, Tiffany & Luke Johnston, Jayden & Corban Vogler. Her sister-in-law, Elizabeth Laurine, brother-in-law, William Vogler, their families, and her close friends, Bob & Karen Keller, will miss her as well.
Friends will be received on Tuesday January 10th 2023 from 2-4 PM and 6-8 PM in The Huntsman Funeral Home & Cremation Services of Moon Twp. (1522 Coraopolis Hts. Rd.) where a Funeral Service will be held on Wednesday January 11th at 10 AM. Interment will follow at Sylvania Hills Memorial Park, Rochester, PA.
Those who are unable to attend in person may view the funeral service online at: https://event.lovestream.io/lois-vogler The service will be available live and also on-demand for two weeks following the event.
Memorial contributions can be made to: Choices Pregnancy Services, 626 5th Ave, Coraopolis, Pa 15108 (www.choices-for-life.org)