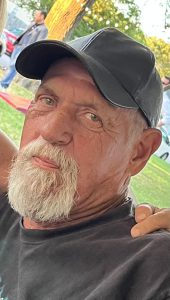 Joseph L. Leonard
Joseph L. Leonard
Joseph L. Leonard, 65 of Raccoon Twp., passed away on Saturday, December 31, 2022 in Good Samaritan Hospice at Heritage Valley Beaver. He was born in Sewickley, PA on August 11, 1957 a son of the late James K. & Sara E. Leonard. Joe enjoyed working on cars, carpentry, and farming. He especially enjoyed riding his property in his JUBER, hanging out in the garage & kicking back with a PBR . He was loved by many people, he turned everyone he met into family.
In addition to his parents, he was preceded in death by three brothers, Jack, David, and Mark Leonard.
He is survived by the love of his life, Patty; a son, Josh Leonard; three siblings: Jim & Alice Leonard, Claudia & Lloyd Laughlin, and Sara and Greg Farland; stepsons: Ben & Josh; and numerous nieces and nephews.
Friends will be received on Saturday, January 7, 2023 from 3pm until 7pm in the Huntsman Funeral Home and Cremation Services of Aliquippa.
In lieu of flowers, memorial contributions may be made to Bags & Blessings www.bagsandblessings.org