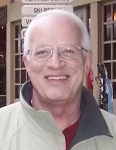 Jon Lee Chichester
Jon Lee Chichester
Jon Lee Chichester, age 75, of Aliquippa, passed away peacefully at Good Samaritan Hospice, Beaver PA on November 17, 2022.
Born on February 9, 1947 in Beaver Falls, son of the late Charles B. and Anna P. (Wilson) Chichester. Preceded in death by his wife Lois A. Chichester: siblings, Charles Chichester, Ruth Ann Loughlin, Betty Lou Fouse, Richard Chichester.
A 1965 graduate of Hopewell High School, and proud Veteran of the US Army during Vietnam, and a retired MSgt. of the Air National Guard 171st air refueling wing. He was a retired employee of 30 years at NOVA chemicals, 8 years at TSA. He was an avid football fan, Golfer, and enjoyed spending time with his grandkids.
Jon is survived by twin sister Jeri (Chichester) Merlette: daughter Tracy (Jason) Shope of Baden and son Eric (Kristina) of South Fayette: grandsons Cole and Colin: many nieces and nephews.
Friends will be received Monday from 3-7pm at Huntsman Funeral Home and Cremation Services of Aliquippa 2345 Mill St., Aliquippa. Funeral service Tuesday at 11am.
Private interment will take place in National Cemetery of the Alleghenies.