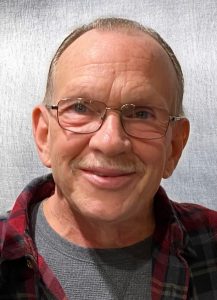 Richard L. Lamb
Richard L. Lamb
Richard L. Lamb, 70 of Crescent Twp., passed away on Saturday, October 29, 2022 in his home. He was born in Butler, PA on July 28, 1952 the son of the late Lester and Vesta Lamb. He retired in 2020 from Moon Township Ford after working more than 35 years as the Parts Manager. He was a proud US Marine Veteran serving in Vietnam from 1971-1972 and a lifetime member of the VFW. He enjoyed hunting and riding motorcycles. He also loved stock car racing and being the crew chief for Team 93x. He was a member of Most Sacred Heart of Jesus Parish attending, St. Joseph's in Coraopolis.
In addition to his parents, he was preceded in death by his former wife, Cynthia Lamb and a sister Nancy Hancharik.
He is survived by his two children: Jennifer (Chris) Vogan, Brighton Twp., and Justin (Melissa) Lamb, North Fayette; 6 beloved grandchildren: Kate, Jack, Mason, Ava, Gavin and Garrett; and a sister: Mary Kay (Richard) Laszczynski, Bradford Woods.
Friends will be received on Thursday, November 3, 2022 from 3pm until 7pm, and Friday November 4, 2022 from 3pm until 7pm in Huntsman Funeral Home and Cremation Services of Moon Township. 1522 Coraopolis Heights Rd. A Mass of Christian Burial will take place on Saturday, November 5, 2022 at10 am in St. Joseph's Parish. 1304 4th Ave. Coraopolis, PA 15108.
Memorial Contributions may be made to Vietnam Veterans of America vva.org