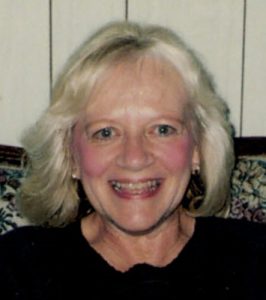 Linda L. (Frese) Habedank
Linda L. (Frese) Habedank
Linda L. (Frese) Habedank, 79, of Hopewell Twp., passed away on Monday, September 19, 2022 in Cambridge Pointe.  She was born in Rochester, PA on March 1, 1943 the daughter of the late Charles and Edith Frese.  She was a member of Mt. Carmel Evangelical Presbyterian Church where she had been a member of the choir and served as deacon.  She was a graduate of Hopewell High School where she enjoyed being a member of the band as a majorette.  She also attended Penn State University, University Park and graduated from Robert Morris College, Pittsburgh, PA.  She formerly worked as a secretary for Westinghouse, Bettis Atomic Power Laboratory in Shippingport and West Mifflin, PA and Midland Land Title Company in Beaver, PA before retiring. She enjoyed playing piano, gardening, and especially bike riding with her husband at Moraine State Park.  She also enjoyed spending time with family and friends.
In addition to her parents, she was preceded in death by her beloved husband Gary C. Habedank in 2010.
She is survived by her son and daughter-in-law, William and Julie Hines; two granddaughters, Peyton and Jordyn Hines; a brother, Lee C. Frese, and a nephew Charles L. Frese.
A memorial gathering will be held on Thursday, September 22, 2022 from 4pm until 7pm in the Huntsman Funeral Home and Cremation Services of Aliquippa.
Private interment will take place in Mt. Carmel Church Cemetery.