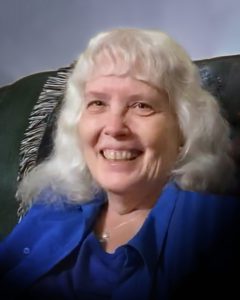 Patricia Ann Zakrajsek
Patricia Ann Zakrajsek
Patricia Ann Zakrajsek, 69, of Hopewell Twp., passed away on Saturday, August 20, 2022 in Concordia Villa St. Joseph. She was born in Rochester, PA on December 2, 1952 the daughter of the late Woodrow & Isabelle Magness. She worked at the Hallmark Store in Northern Lights for many years.
In addition to her parents, she was preceded in death by 3 brothers: Melvin, Woodrow and Thomas Magness; 2 sisters: Darlene Magness and Isabelle Majors; and a brother-in-law Charles Edward Majors.
She is survived by her husband Fred Zakrajsek; her daughter and son-in-law: Sarah and J.W. Ramp, Carnegie; 2 granddaughters: Julia and Maggie Ramp; a brother Theodore (Karen) Magness; a sister: Katherine (Jim) Irvin-Syme; two sisters-in-law: Melva and Bette Magness; and numerous nieces and nephews.
Friends will be received on Thursday, August 25, 2022 from 6~8pm in the Huntsman Funeral Home of Aliquippa, where a funeral service will be held on Friday, August 26, 2022 at 10am.
Interment will take place in Oak Grove Cemetery in Freedom.