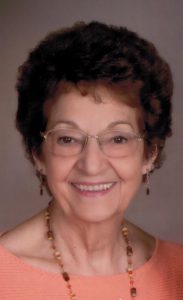 Janice L. Bonaparte
Janice L. Bonaparte
Janice L. Bonaparte, 87 of New Sewickley Twp., passed away on Wednesday, June 30, 2022 in Atria Senior Living. She was born in Ambridge, PA on April 9, 1935 the daughter of the late Jack and Julia Peck. She was a long-time member of St. Felix Parish (Our Lady of the Valley) where she was also in Christian Mothers and a Eucharistic Minister. A member of the National Cosmetology Association, Hanks Golf League and a volunteer for Look Better/Feel Better cancer program.
In addition to her parents, she was preceded in death by her husband Samuel Bonaparte in 2019, and a bother and sister-in-law: Donald & Eileen Peck.
She is survived by numerous nieces and nephews.
Visitation will be held on Tuesday July 5, 2022 from 3pm until 7pm in the Huntsman Funeral Home and Cremation Services of Rochester.  A Mass of Christian Burial will be held on Wednesday, July 6, 2022 at 10 am in St. Felix Roman Catholic Parish 450 13th St. Freedom, PA 15042. EVERYONE PLEASE MEET AT CHURCH.
Interment will take place in Calvary Cemetery, Freedom.
In lieu of flowers, memorial contributions may be made to a charity of your choice.