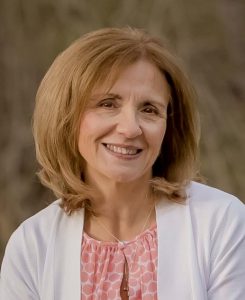 Karen Anne (Gonet) Betz
Karen Anne (Gonet) Betz
Karen Anne (Gonet) Betz, 65, a lifelong resident of Moon Twp., went to her heavenly home on Thursday June 30, 2022 after a valiant battle with cancer. She was born in Sewickley on March 22, 1957 the daughter of the late, Norman & Geraldine (Grannis) Gonet.After earning her RN from Ohio Valley School of Nursing, she worked in various settings before retiring from Felician Sisters Convent after over 25 years. She attended and worshipped with her church family at Lighthouse Baptist Church in Sewickley.
Karen is survived by her devoted husband of 44 years, James A. Betz and four loving children: Jarrod Betz, FL; Justin Betz. Moon Twp.; Jamie Kluchurosky (Joe), Kennedy Twp.; Jennifer Bolea (Zachary), Moon Twp. Five grandchildren: Owen, Eli & Nora Kluchurosky, Lucia & Enzo Bolea. Four siblings: Robert Gonet, Andrea Wagner, Thomas Gonet & Brian Gonet.
Karen loved traveling and spending time with her family and friends, especially her grandchildren by whom she was affectionately known as "Mee-maw." She selflessly gave of herself as a mother, grandmother and nurse with her gentle care and love. Karen was a woman of great faith and strength, that which sustained her throughout her illness until she made it home to her Heavenly Father.
Friends will be received on Tuesday July 5th from 2-4 & 6-8PM in the Huntsman Funeral Home & Cremation Services of Moon Twp. (1522 Coraopolis Hts. Rd.) Where a brief blessing will take place at 10:30 AM on Wednesday. Funeral Service will follow at Lighthouse Baptist Church, Sewickley at 11 AM.