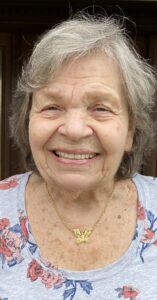 Dolores Ann (Hartman) Dawson
Dolores Ann (Hartman) Dawson
Dolores Ann (Hartman) Dawson, 93, of Moon Twp., Died on Saturday September 9, 2023 in Tapestry Senior Living, Moon Twp. She was born in Pittsburgh on April 23, 1930 and lived in Economy Borough, daughter of the late George & Martha (Bombick) Hartman.
She was preceded in death by her husband, Jack C. Dawson in, 2002.
Dolores was a member of the Circle of Friends in Baden and was an instructor for country line dancing.
She was the loving mother to two daughters, Debra Dawson, (Beardsley), MA & Lin Johns (Jeff), Moon Twp. Loving grandmother to, Michael Arnold (Jen), Cranberry Twp., Jennifer Millard, Gilbertsville PA, & Christopher Hughes (Valerie), Canton, OH. Loving great-grandmother to, Nathan Arnold, Ethan & Connor Millard, Averie, Jack & Grayson Hughes.
All services are private. The Huntsman Funeral Home & Cremation Services of Moon Twp. is in charge of arrangements.
Private Interment will take place at the National Cemetery of the Alleghenies at a later date.