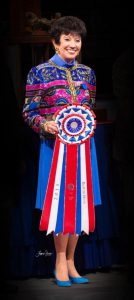 Barbara (Dempsey) Alderman
Barbara (Dempsey) Alderman
Barbara (Dempsey) Alderman, 81, of Moon Twp., died on Sunday July 31, 2022 in Allegheny General Hospital. She was born in Sewickley on October 31, 1940 the daughter of the late Omar Dempsey and Emma (Poletti) Dempsey.
Barbara had a 60+ year career in the dog business, starting as a dog owner, then breeder, then professional dog handler. Finally, an AKC all breed judge for the past 25-30 years. In 2015 Barbara was awarded, dog show judge of the year.
In addition to her parents, she is preceded in death by her first husband, Richard Alderman, her second husband, George Heitzman and her brother, Omar "Sonny" Dempsey.
She is survived by her two sons, Milt Alderman, TX & Craig Alderman (Loretta), Moon Twp. Six grandchildren & four great grandchildren.
There will be no services, the Huntsman Funeral Home & Cremation Services of Moon Twp. is in charge of arrangements. Entombment will take place at Mt. Olivet Catholic Cemetery, Hopewell.
Memorial contributions can be made to, your local food bank and your local Humane Society.