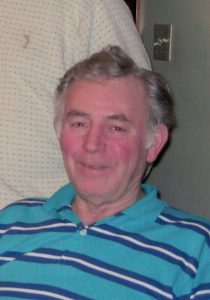 Richard L. Kirkwood
Richard L. Kirkwood
Richard L. Kirkwood, 79, of Clinton, passed away on Sunday January 23, 2022 in Heritage Valley Beaver. He was born in Rochester on February 12, 1942 the son of the late Clarence & June (Cole) Kirkwood.
He attended Hopewell High School, worked for many years at J&L Steel where he retired in 1985
In addition to his parents, he was preceded in death by his wife, Donna J. Kirkwood in 2019.
He is survived by two sons, Richard L. Kirkwood Jr. (Candace), Wierton, WV & Tim A. Kirkwood, Clinton. A brother, Martin R. Kirkwood and a sister Barbara Kirkwood, of Saratoga Springs, NY.
Friends will be received on Wednesday from 10-12 Noon in the Huntsman Funeral Home of Aliquippa (2345 Mill St.) A service will be held at 12 Noon, Pastor Bill Beatty officiating. Interment will follow at Sylvania Hills Memorial Park, Rochester.
lieu of flowers, memorial contributions may be made to: The American Lung Association, (www.lung.org)