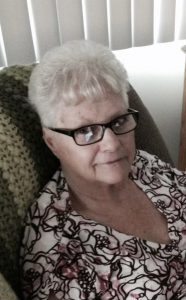 Janet Marie Frankenberry
Janet Marie Frankenberry
Janet Marie Frankenberry 79, of Center Twp., passed away on Saturday, December 4, 2021 in Heritage Valley Beaver. She was born in Sewickley, Pennsylvania on November 26, 1942 the daughter of the late John and Irma Weber. She loved gambling. She enjoyed spending her time playing bingo, going to the casinos, and playing the daily number and scratch off tickets.
In addition to her parents, she was preceded in death by her husband Wilford S. Frankenberry in 2000, a daughter Lisa Marie Frankenberry in 1989, and two siblings: Dennis (Beverly) Weber and Angie (Dave) Hollingsworth.
She is survived by her children: Robert & Michelle Weber; Jeff & Amy Meehan, Wilford Lee Frankenberry, and Nancy & Marcus Edwards; two special grandchildren: Robert Weber Jr., and Leighanne Efaw; three beloved great grandchildren: Olivia, Koletin, and Brayden Efaw; and a sister: Flo & Walter Ilko, and numerous nieces and nephews.

Friends will be received on Tuesday from 5PM ~ 7PM in the Huntsman Funeral Home and Cremation Services of Rochester. 502 Adams St.