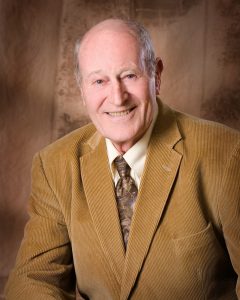 Theron O. "Sonny" McClellan Jr.
Theron O. "Sonny" McClellan Jr.
Theron O. "Sonny" McClellan Jr., 88, of Hopewell Twp. Passed away on September 13, 2021, in his home. He was born December 16, 1932 in Coraopolis, PA the son of the late Theron O. & Ida McClellan Sr. He was a retired factory worker at Dravo Light Metals Plant in Neville Island, and was a US Air Force veteran serving during the Korean Conflict. He was an avid NASCAR fan, enjoyed his cats, and an all-around handy man.
IN addition to his parents, he was preceded in death by his wife Mary A. McClellan, a son Timothy E. McClellan, and 4 siblings.
He is survived by his son: T.R. & Susan McClellan; 5 grandchildren: Jessica (Michael) Thomas, Terry Corso, Erin McClellan, Jared McClellan, and Emily McClellan; 4 great grandchildren: Madison, Sophina, Kaleb, and Kaden; a daughter-in-law: Marsha Douglass; and his twin sister Ida "Kate" Anderson.
A Memorial Service will be held Friday at 11am in the HUNTSMAN FUNERAL HOME AND CREMATION SERVICES OF ALIQUIPPA. Interment will follow in Montours Cemetery.
Memorial contributions may be made to the Beaver County Humane Society, 3394 Broadhead Rd. Aliquippa, PA 15001