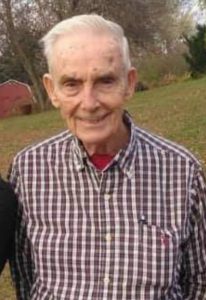 Earl W. Hackney Sr.
Earl W. Hackney Sr.
Earl W. Hackney, Sr., 89 of Rochester Twp., passed away on Sunday, July 18, 2021 in his home. He was born in St. Charles, PA the son of the late William Henry and Lena Hackney. A US Navy veteran serving during the Korean War. He was a retired Supervisor from ARCO Chemical. Earl enjoyed spending his time hunting and fishing, especially in Canada.
In addition to his parents, he was preceded in death by his beloved wife Marie "Sis" Hackney; two brothers: Rev. Paul E. Hackney and Herbert L. Hackney.
He is survived by his two children: Earl William "Bill" and Barbara Hackney Jr., New Sewickley; and Jan and Warren Kooi, Bonita Springs, FL: 8 grandchildren: Katelyn (Ray) Rogers, Kasey (Jay Lyle) Kirkwood, Katie (Mark) Bartojay, Jaclyn (Tony) Terrabainen, Ryan (Christie) Hackney, Daniel (Megan) Hackney, Alicia (Cody) Searfoss and Bradley (Haley) Hronek; 12 great grandchildren: Ciarra, Gavin, Tucker, Max, Grace, Joseph, Samantha, Ryan, Bryce, Jaxon, Parker, and Desmond; and a sister-in-law: Vickie Hackney.
Friends will be received on Wednesday from 2~4pm & 6~8pm in the Huntsman Funeral Home and Cremation Services of Rochester. Where a funeral service will be held on Thursday at 11am conducted by Rev. J.C. Little.
Interment will follow in Sylvania Hills Memorial Park.