Joan A. Puskar
Joan A. Puskar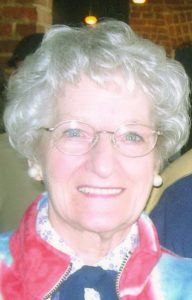 Joan A. Puskar, 94, formally of Hopewell Twp., passed away on December 22, 2017 in Brighton Rehab and Wellness. She was born in Canada on January 18, 1923, a daughter of the late Everett and Dorthea Watkins.
She is preceded in death by her husband, James Puskar; her daughter, Carole Carr, and her son, Thomas Puskar.
She is survived by her son, Jim Puskar;her daughter, Sandra (William) Eaton; 3 grandchildren, Amy Eaton, Carrie Platter, and Mark Eaton; 7 great-grandchildren, Jacob and Zachary Martin, Melanie Toquica, Ryan Platter, Daniel Platter, Adriana and Kylie Eaton; and her brother, Clair Watkins.
Joan was a devoted Christian and loved attending church, and also was a wonderful painter.
Family and friends will be received at the Huntsman Funeral Home and Cremation Services, Inc. (502 Adams St.) on Thursday from 10am until time of service at 12 pm, with Pastor David Grove, officiating. Interment will be private at Beaver Cemetery.