Marsha Alice Stewart
Marsha Alice Stewart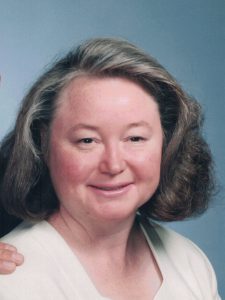 Marsha Alice Stewart, 67, of Aliquippa, passed away on Thursday,  July 27, 2017 in Heritage Valley Sewickley.  She was born on June 16, 1950 the daughter of the late Thomas and Marjorie Heflin.  She worked as a secretary for Eaton Corporation.  She was a past matron for the Woodlawn Chapter #164 Order of the Eastern Star and enjoyed needle point.  She was a member of the House of Prayer Lutheran Church in Aliquippa.
She is survived by her loving husband: Robert Stewart of Aliquippa;  4 brothers and sisters: Denise (Bill) Boyd, Janet (Ed) Muzyn, Kenneth Heflin, and Robert (Leann) Heflin; 10 nieces and nephews and many cousins.
In addition to her parents she was preceded in death by her brother Thomas Heflin in 2000.
Friends will be received on Monday from 2~4pm and 6pm until the time of funeral service at 7pm in the Huntsman Funeral Home and Cremation Service of Aliquippa 2345 Mill St.
Interment will take place in Mt. Royal Cemetery.