Dr. Joseph David Udvari, Jr.
Dr. Joseph David Udvari, Jr.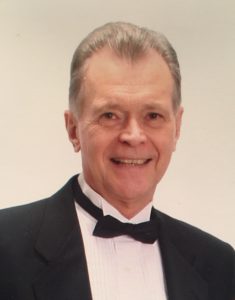 Dr. Joseph David Udvari, Jr. passed away peacefully at his home on Sunday, March 26, 2017. Dr. Udvari celebrated his 70th birthday with family in November. He lived every day with boundless energy, determination, and a commitment to helping others. He made friends with everyone he met, and taught his children to treat all people equally and with respect. Dr. Udvari was the son of the late Joseph D. & Bertha (Gall) Udvari, and stepmother Olga (Lucas) Udvari. He is survived by his beloved wife Susanne (Woodward) Udvari, his daughter Kristin Udvari, his son Matthew Udvari (fiancé Chen Zhang), his sister Joanne Swen (Robert), his brother Emery Udvari (Hilary), and a cherished extended family. He will live forever in the hearts of his grandchildren Ilona and Morgan Udvari Bender, who treasured every moment with their Apa. Dr. Udvari served the community of Moon Township as an optometrist for over 42 years. There will be no public visitation. The Huntsman Funeral Home & Cremation Services of Moon Twp. is in charge of arrangements. A service and reception in celebration of his life will be held on April 8, 2017 at 1p.m. at Sharon Community Presbyterian Church, 522 Carnot Road, Moon Twp. All friends and family are welcome. In lieu of flowers, the family requests donations be made to Sharon Community Presbyterian Church Memorial Fund (www.sharoncpc.com) or the Prostate Cancer Foundation (www.pcf.org).