Earl J. Swadlo
Earl J. Swadlo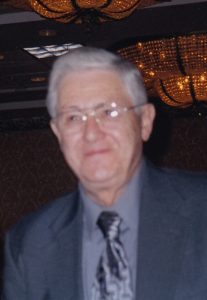 Earl J. Swadlo Sr. 87, of Moon Twp. died on 25 March 2017, born 29 April 1929, graduated from Stowe High School in 1947. Upon completion of air traffic control training, he was enroute to his first duty station when he was turned around due to the closure of the base. He was then sent to aircraft maintenance training graduating near the top of his class. He was assigned to the 71st fighter Interceptor Squadron at March AFB, CA where he became the crew chief for the squadron commander's aircraft, a position he led until his separation from the Airforce in 1952. He met Eleanore Papst and they were married in November 1952. He enlisted in the Air Force Reserve's 911th Air Lift Wing in 1955 as an engine mechanic. He also was a flight engineer in both C-119 and C-124 amassing over 5000 hours in each aircraft. He held positions in base operations as Director of Administration and Deputy Chief of Public Affairs before retiring in 1989 with 34 years of service with the rank of SMSgt. He was a little league baseball coach and an adult scout leader with Boy Scout Troop 905. He loved to bowl, was an avid coin collector and loved to watch TV, especially cowboy and civil war movies. He is survived by his wife of 64 years, Eleanore Swadlo; 3 sons: David (Paula) Swadlo, Moon Twp.; Joseph (Lori) Swadlo Crescent Twp.; and Earl Jr, Moon Twp.; 5 grandchildren: Keith, Amanda, Arianne, Justin, and Alan; 2 great granddaughters: Madelyn and Everly. Friends will be received on Tuesday from 2~4 & 6~8 pm the Huntsman Funeral Home and Cremation Services of Moon Twp., where a blessing service will be held on Wednesday at 11am.
Private interment will take place in Resurrection Cemetery.
In lieu of flowers, donations may be made to a charity of your choice.