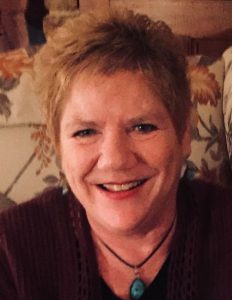 Martha Lois Baker
Martha Lois Baker
Martha Lois Baker, 63, of Bridgewater, passed away Monday, October 11, 2021 at the Heritage Valley Sewickley Hospital after a lengthy illness.
Born January 30, 1958 in Rochester, PA she was a daughter of the late William O. and Lois Nelson Baker. Martha was a beautiful and kind person with a vibrant personality and truly enjoyed having fun times with family and friends, she always had a smile for everyone. She loved her dogs Ginny, Libby & Scooby and her two parakeets she named Bill & Lois after her Mom & Dad. She enjoyed decorating her home and planting beautiful flowers. She appreciated nature and loved the ocean. Martha was loved by so many because of her kind heart and will be missed deeply.
Martha was a very dedicated person who started her career as a bank teller and then worked many years registering patients at the emergency room.
Surviving is her long-time companion Dennis Brelloch, Bridgewater, her brothers Riley Baker, Beaver, Kent(Cindy) Baker Boalsburg, PA, her sisters, Jan Baker, Beaver, Emily (Barry) Blose, Washington, PA, two nephews, Wesley (Yaqin Sun) Baker, Philadelphia, Ross(Erin) Baker, Philadelphia and also, a great-nephew, Graham Baker (Ross & Erin Baker)
There will be a Celebration of Life gathering in Martha's honor to be announced at a later date