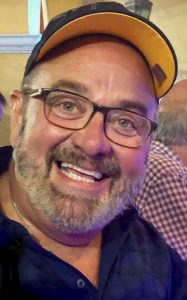 Edward F. Mineard
Edward F. Mineard
Edward F. Mineard Jr., 67 of Rochester, passed away on Monday, December 21, 2020 in UPMC Presbyterian Hospital.  He was born on March 21, 1953 in Rochester, PA, the son of the late Edward F. and Ruth A. Mineard Sr.  He was an active member of St. Felix Roman Catholic Parish where he loved to sing.  He enjoyed helping his friends and family with many home improvement and construction projects. His carpentry and building skills were second to none.  He loved to travel and golf with his friends and family.  Edward was previously employed at Duquesne Light, where he worked as a Sr.  Quality Control Inspector. Also, a longtime member of the Rochester VFW and the Freedom SOI as well as numerous other clubs in the area.
In addition to his parents, he was preceded in death by his sister, Ruthie Schupp.
He is survived by his two children: Amanda Mineard, Patterson Twp., and Matthew & Vicky Mineard, Findlay Twp.; 4 grandchildren: Mikayla & Braydon Mortimer, and Souriana & Dimitri Mineard; 2 sisters: Linda Minnich and Kathleen (Ray) Hall; 2 brothers: Joseph Mineard and Patrick (Debbie) Mineard; numerous nieces and nephews; as well as former wives: Patricia (Murtha) Mineard and Patricia (Kilgore) Mineard.
Friends will be received on Sunday from 3pm until 5pm in the Huntsman Funeral Home and Cremation Services of Rochester. Masks and social distancing required. A Mass of Christian Burial will take place on Monday at 10 am in St. Felix Roman Catholic Parish.
Memorial contributions may be made to the Juvenile Diabetes Research Fund: JDRF.org or JDRF Pittsburgh 501 Martindale St. Suite 670 Pittsburgh, PA 15212