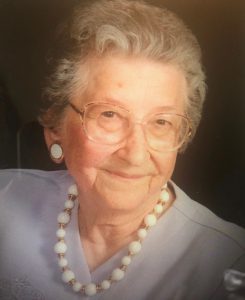 Mary Veligdan
Mary Veligdan
Mary Veligdan, 91, of Aliquippa passed away on Friday December 11, 2020 in Forbes Regional Hospital. She was born in Lucky, Czechoslovakia on August 3, 1929, the daughter of the late Michal and Maria Vinc. She was a longtime member of Mt. Carmel Evangelical Presbyterian Church.
In addition to her parents, she was preceded in death by her husband George Veligdan in 1969 and her three siblings, two brothers & one sister.
She is survived by her three sons: Robert Veligdan & Rosa Antonelli, NYC , NY; James & Marietta Veligdan, Manorville, NY; and George Veligdan, Penn Hills , PA; 2 grandsons: Matthew (Elsa Marty) Veligdan, and Benjamin (Tracy) Veligdan: 3 great grandchildren: Nora, Joshua, and Marty.
Friends will be received on Saturday from 10am to12:30 pm in the Huntsman Funeral Home and Cremation Services of Aliquippa.  A funeral service will be conducted on Saturday at 1pm in Mt. Carmel Church 2720 Brodhead Rd. Aliquippa.
Private interment will be in in Woodlawn Cemetery.