Robert Bruce Boleky, Sr.
Robert Bruce Boleky, Sr.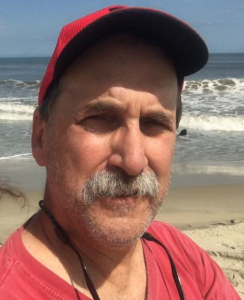 Robert Bruce Boleky, Sr., 60 years young, lost his hard-fought battle with cancer, Friday, June 12, 2020.  He was born in Pittsburgh, November 29, 1959 the beloved son of Marilyn Ann (Bickmore) and Lawrence Howard Boleky, Jr.  He worked as an estimator for an industrial manufacturing company.
Bob loved the outdoors – fishing, archery hunting, camping, bicycling, landscaping, remodeling, and cooking. He and his wife devoted their time to preserving the environment, rescuing wildlife and adopting homeless pets.  For Bob, every day was filled with life, love, and achievement.  He lived by the mantra "failure is not an option".
In addition to his parents, he is survived by his wife Lisa L. Vaughan; son: Robert B. Boleky, Jr.; nephew Christopher Morando; grandson Dai'Quon Boleky; and extended family in Pennsylvania, California, Florida, Utah, and West Virginia.
He was preceded in death by his brother David W. Boleky.
Friends and family are invited to a graveside memorial service and interment at a future date in Allegheny County Memorial Park.  The family welcomes donations to GoFundMe.com/f/bob-boleky-memorial-wildlife-legacy-fund and  condolences and memories to Facebook.com/Robert.Boleky.
Huntsman Funeral Home and Cremation Services of Aliquippa are entrusted with the arrangements.